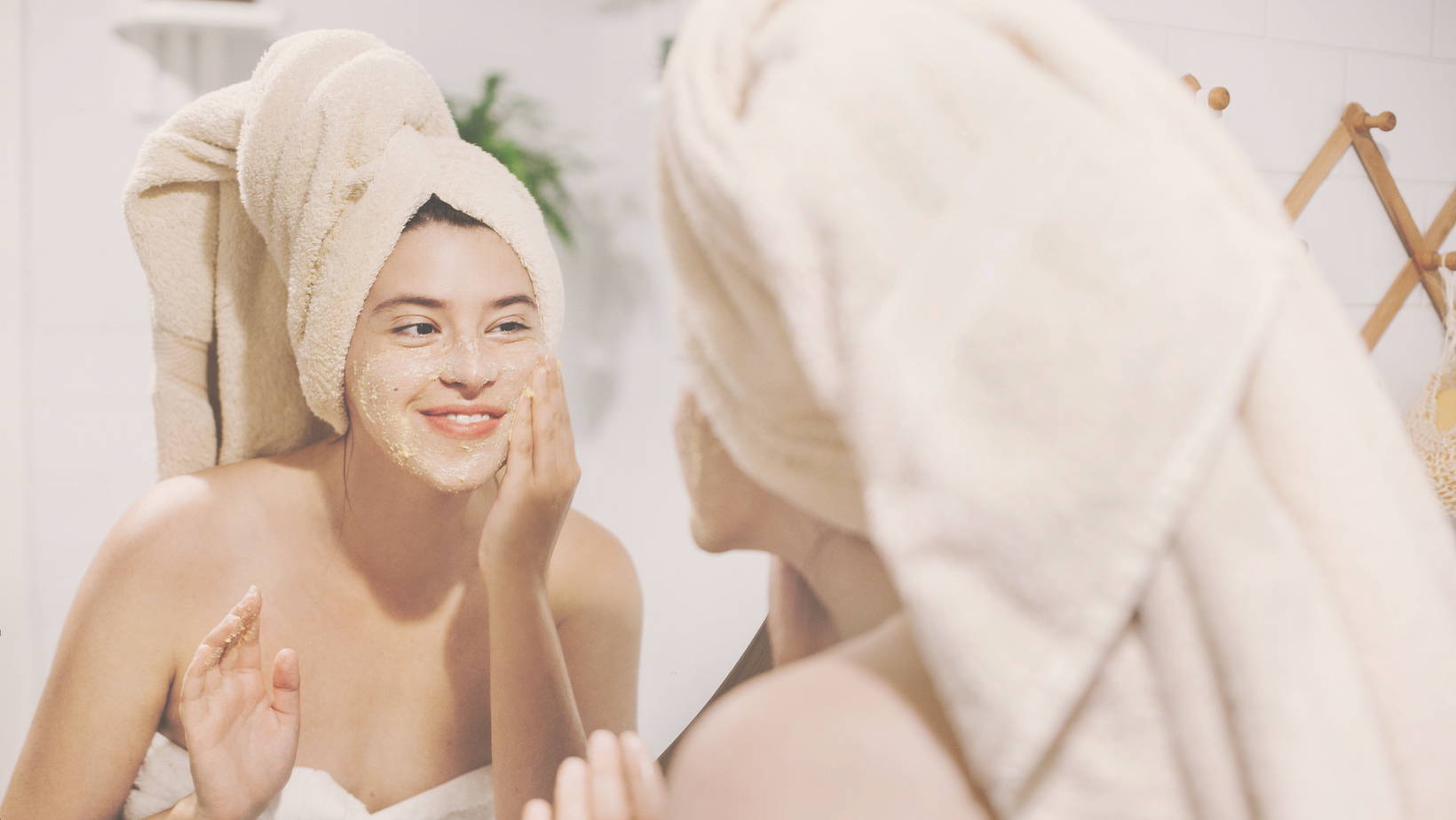 Exfoliation is the removal of dead skin cells which sit on the top layer of the skin. This can lead to clogged pores, flaky, dull skin with a lack lustre complexion. Its not a good look!
Regular exfoliating will help to encourage smooth, soft skin however it is important to understand how often to exfoliate and the process of our skin.
The Skin Cycle is the process where a new skin cell is formed at the deepest layer of the epidermis (the top layer of skin) which makes its way to the surface of the skin. By this time the skin cell has matured and will eventually flake off.
For each individual the skin cycle can vary and is affected by different factors including hormones, age, health, skin conditions and stress levels. As we age, the skin cycle begins to slow down and more dead skin cells accumulate on the skin surface for longer.
All skin can benefit from regular exfoliation by helping the skin to shed the excess cells to keep it looking nice. Here are some benefits to adding Exfoliation to your skincare routine:
1. Helps keep skin free of build up and congestion which can lead to break-outs, flaky, dull skin.
2. Improves the skin texture to become more smooth, soft and supple.
3. Allows skincare products to work more effectively, as they can penetrate better when applied to the skin.
4. Reveals a more brighter complexion by removing dead skin cells from skins surface.
5. Helps to stimulate blood circulation.
6. Reduces dark spots caused by inflation from breakouts.
7. Application of makeup looks nicer on more smoother skin.
By helping to support the skin with cell turnover, by exfoliating, this will in turn bring fresh new cells to the surface and help to achieve a more brighter complexion.
HOW OFTEN SHOULD YOU EXFOLIATE?
Generally, everybody should aim to Exfoliate their skin on a weekly basis using a light Exfoliator. Avoid harsh scrubs as these can damage the skin, leading to redness and discomfort. We recommend using Luminescent Facial Polish 1-2 times a week to gently lift dead skin cells, clean out pores and reveal the skins natural glow. It features Papaya Enzymes and natural active ingredients to naturally brighten skin tone without being harsh on the skin. Infused with Oat Silk and a nourishing blend of plant oils, when used 1-2 times a week it helps to create a more smoother, luminous complexion. Its also formulated to suit all skin types including sensitive.
For those with Sensitive skin you may find Exfoliating once a week is sufficient and never exfoliate when the skin is sore or irritated as this can make the problem worse.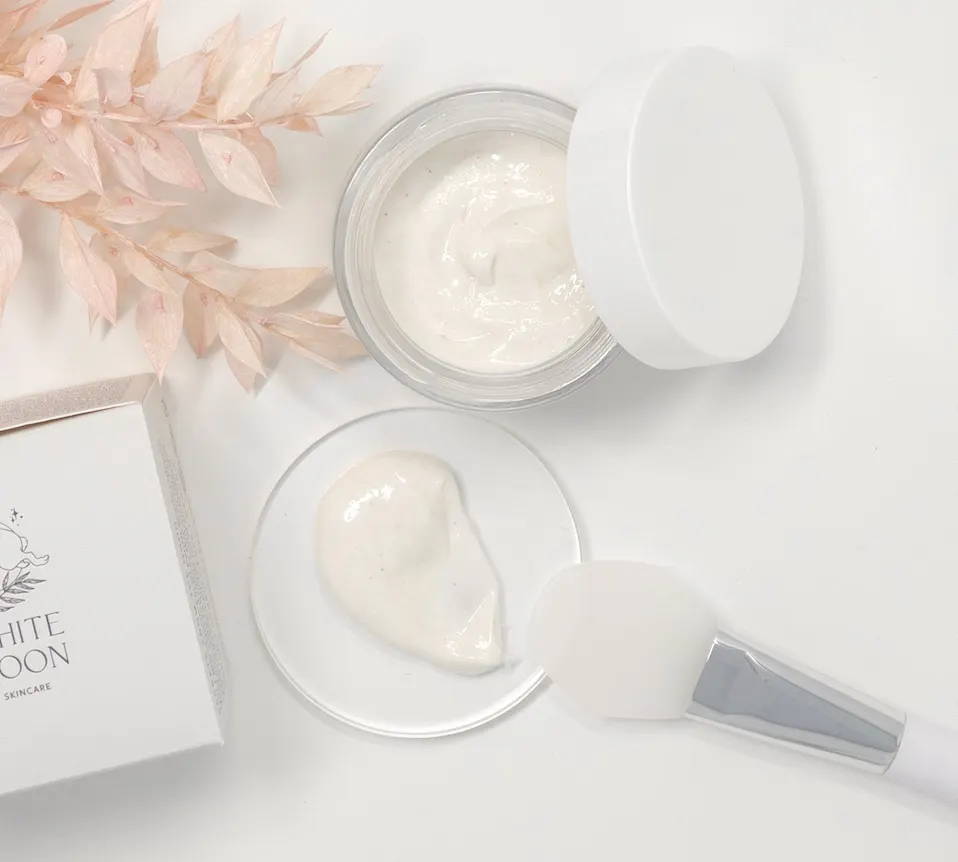 For those with Sensitive skin you may find Exfoliating once a week is sufficient and never exfoliate when the skin is sore or irritated as this can make the problem worse.
Care should be taken to ensure you are not over exfoliating your skin which can lead to skin sensitivities, redness, skin damage and inflammation. Your skin can react quickly to the frequency and over usage of a product depending on your skins needs. If this happens, you may need to look at what you are using and whether it is too strong for your skin.
Its better to choose a gentle scrub made with a small, natural exfoliant. Larger exfoliants tend to be more harsh on the skin and can cause tiny tears in the skins surface.
At White Moon we use a very fine natural Pumice in our Luminescent Facial Polish that works together with a unique blend of active ingredients to give the skin a gentle polish.
1. Apply a small amount of Exfoliator to damp skin and gently work into the skin using a circular motion, being careful not to press to much on the skin.
2. Rinse skin thoroughly with fresh, warm water and pat the skin dry.
3. Apply a Moisturiser after exfoliation to nourish and protect the skin.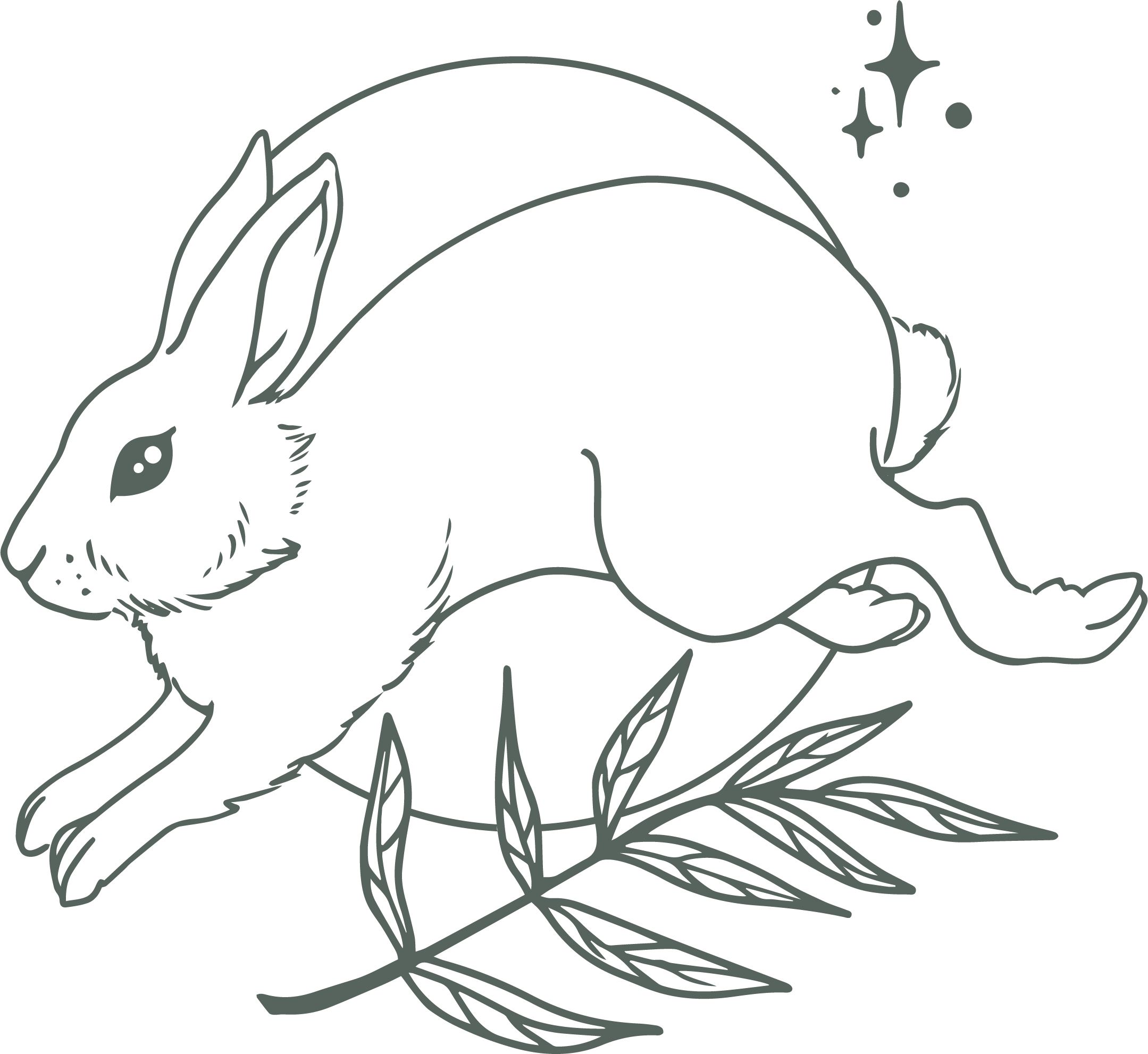 and receive the latest offers, news and new product launches straight to your inbox!